Accommodation on the edge of the forest
Královka's location is truly extraordinary. It is located in a quiet location on one of the hills of the Jizera Mountains, and literally merges with the surrounding forests and nature. There is not only a beautiful view of the protected landscape from the lookout tower, which is a part of it, but from the entire grounds. Ski lovers will appreciate the location directly on Jizerská magistrála, which offers a 200 km long cross-country skiing trail.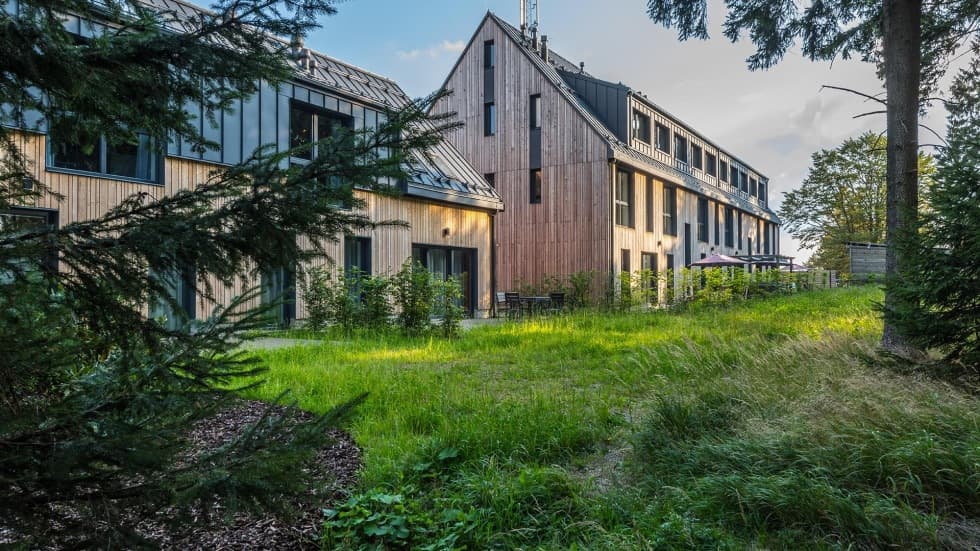 Royal suites
Our offer comprises a total of 22 suites. They all provide ample privacy and space and are equipped with modern and elegant furniture. The key interior element is wood, which provides a feeling of warmth, safety and harmony with the surrounding nature. The suites are fully equipped – including a complete kitchenette for those who do not want to be dependent on the hotel kitchen. However, all of the Královka services are still available, including both of our restaurants. Look at our complete offer of suites and choose the one that's best for you.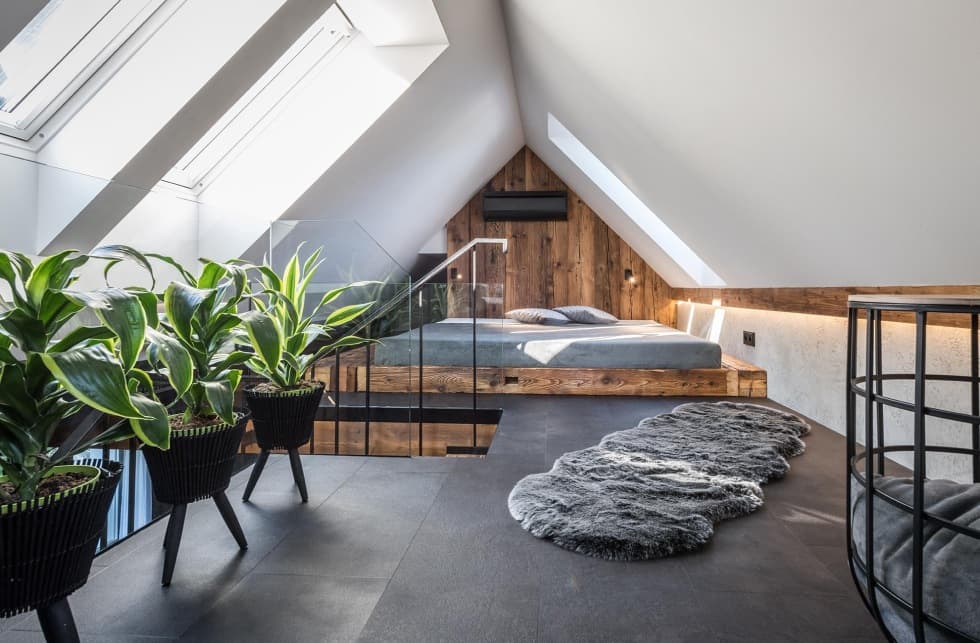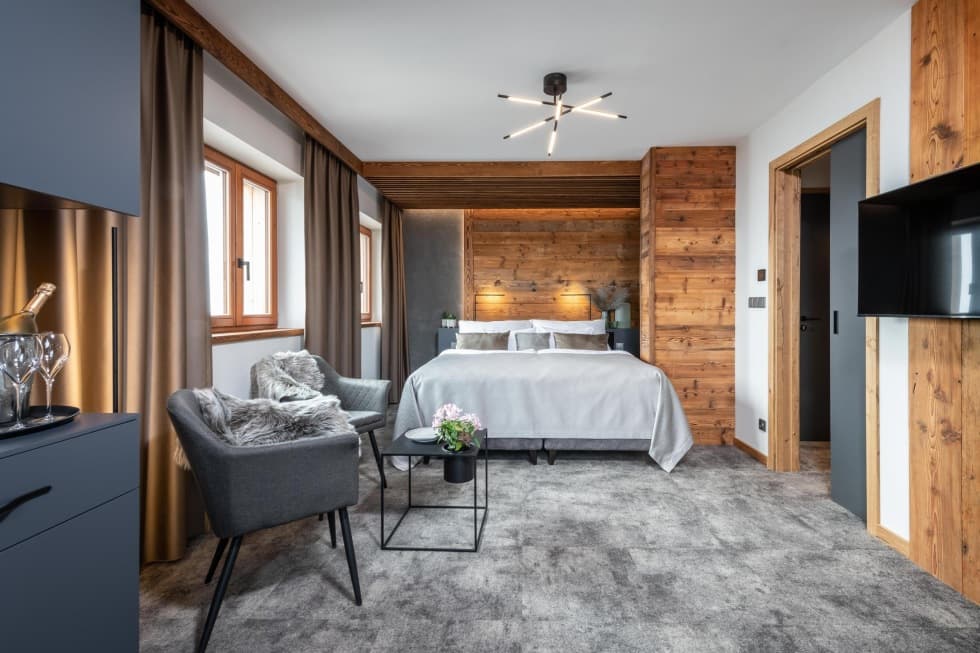 Cosy hotel rooms
The redeveloped building of old Královka offers 9 double rooms for our guests. These are located on the first floor and in the attic, all in the same building as the Royal Restaurant and SPA & WELLNESS. The rooms are designed to provide you with all you need for your hikes, business trips or corporate events. The rooms all feature a bathroom, foyer and bedroom, have a modern design as well as ample amounts of space, and are designed to delight your senses regardless of the purpose of your stay