An ideal destination for a family vacation
Whatever the season, all family members will enjoy the time spent with us. Královka, its surroundings and the Jizera Mountains are as such an ideal place for a holiday with children. What awaits you here and why visit us with your family?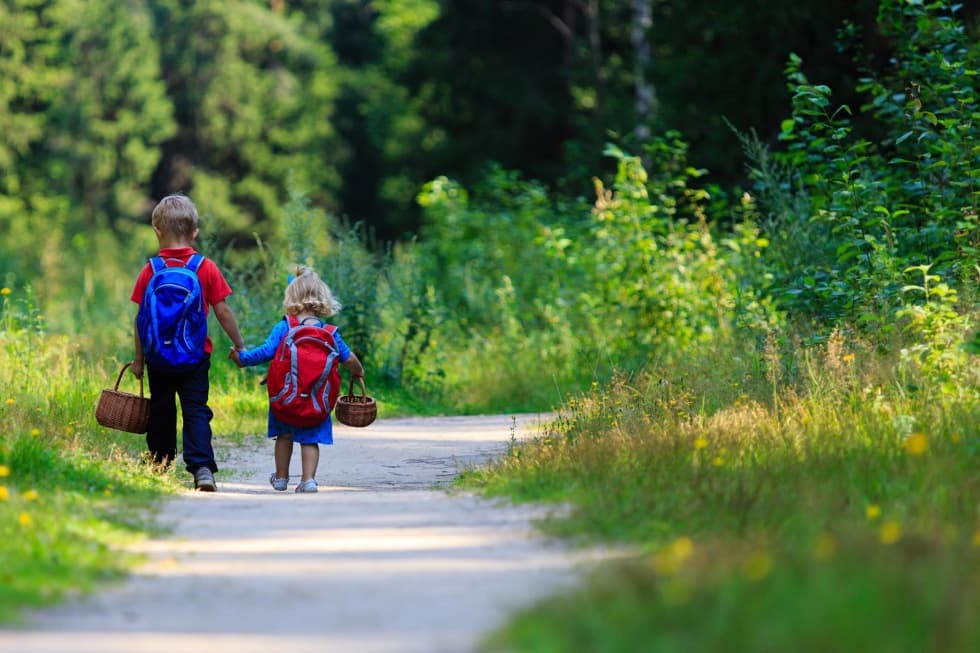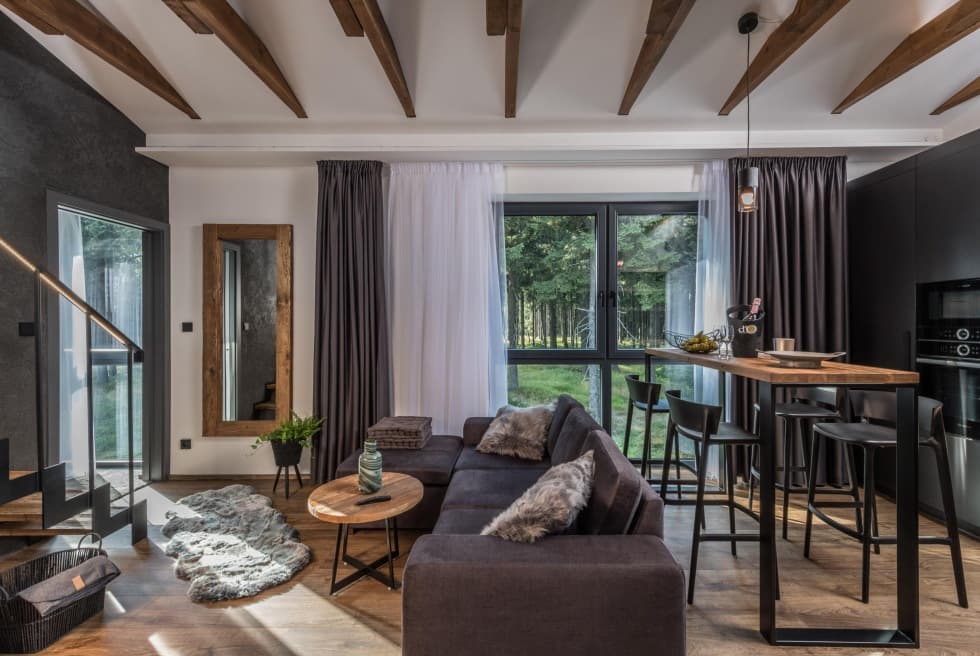 Comfortable accommodation
Our spacious apartments are ideal for families as their layouts have been designed to accommodate the whole family. We offer suites with 1 to 3 bedrooms for 2 to 8 people. For example, our maisonette apartments with two or three bedrooms provide generous amounts of space and absolute comfort.
Fun for kids all around
The facility includes a large playground that will keep your kids entertained. Underground tunnels, a zip line, sand pits, swings, a huge net and other fun things will provide hours of fun! Parents can watch over their kids directly from the terrace of our restaurant while enjoying a good drink.
Only a short distance from Královka you will find several ski resorts, a restaurant with a children's playground and bowling,
an educational trail about animals, a rope course, a swimming pool and a bobsled track.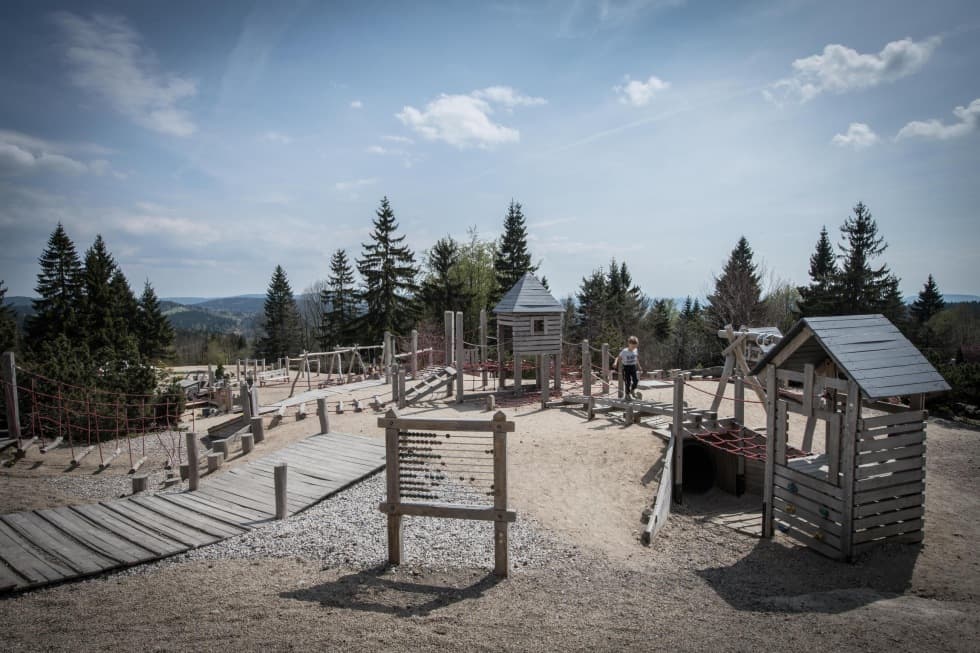 Choose from our offered accommodation options