Romantic vacation
in Jizera Mountains
Are you looking for a place to spend magical moments and thoroughly recharge your batteries together with your loved one? Then Královka is exactly what you're looking for! We offer a wide range of accommodation options so that you can choose the one that's best for you – be it a hotel room or a royal suite with an outside whirlpool.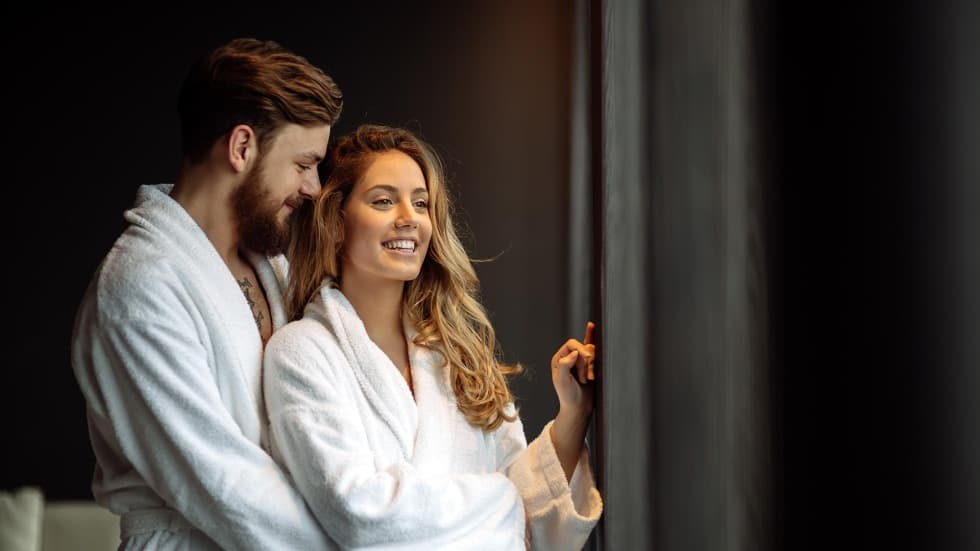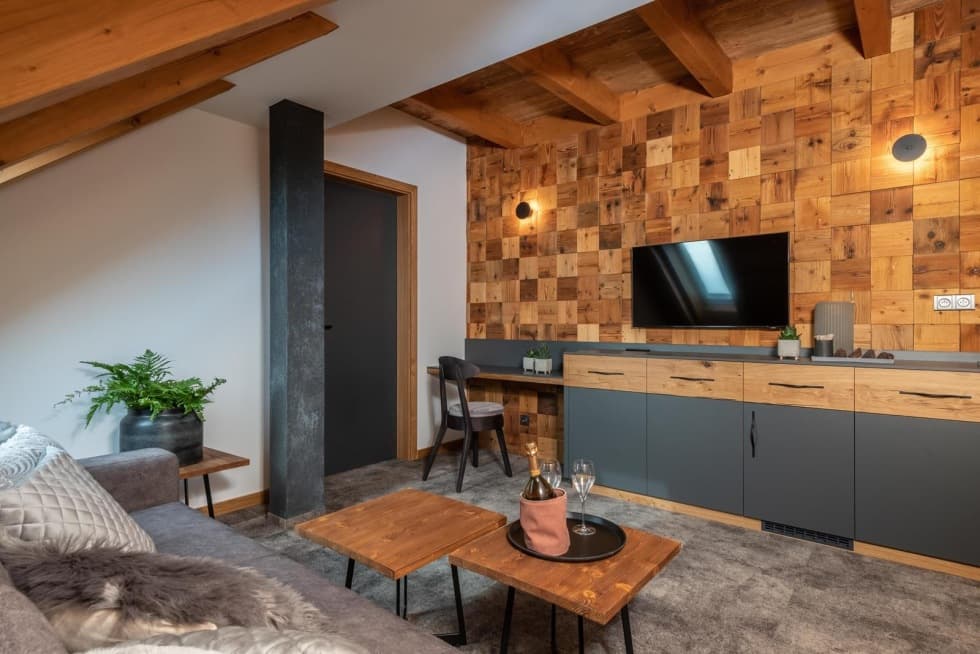 Generous space and privacy
Couples can choose an accommodation to suit their preferences, length of stay and needs. Hotel rooms are a more economical variant recommended namely for shorter stays. Our modern and fully furnished suites guarantee ample amounts of space and privacy. You can choose a suite with a separate bedroom, a terrace, or even its own whirlpool. Of course, good food is a prerequisite for any romantic getaway, which is why we whole-heartedly recommend our excellent restaurants.
The perfect environment for couples in love
It doesn't matter if you just met your loved one, have been married for many years, or would like to have some fun with your kids – staying with us is simply a safe bet. You will be only a short distance away from a forest that is part of the protected landscape area of Jizera Mountains. Even those who don't normally like hiking will enjoy a stroll with breath-taking views during which you won't meet a living soul, other than maybe some forest animals. And it's hard to imagine anything more romantic than a stone lookout tower from 1907, which is part of the facility.
Choose from our offer of accommodation