Price list of massages 2023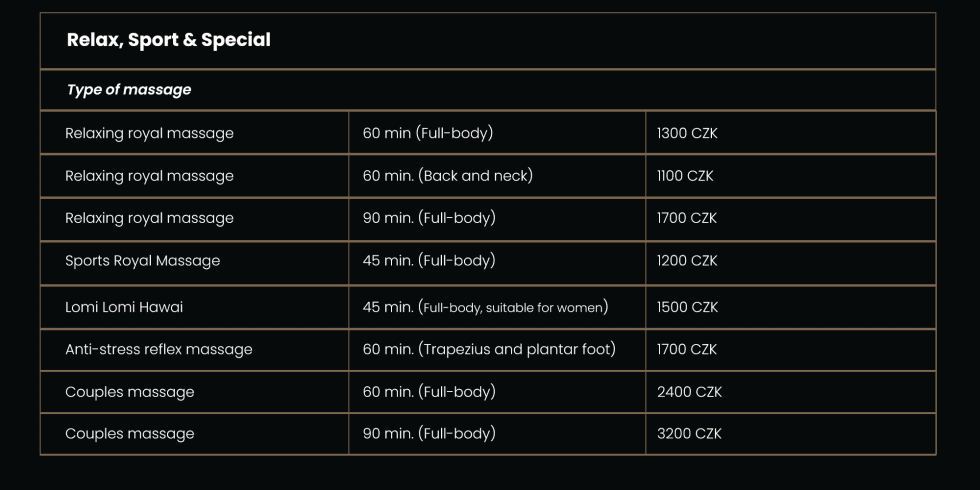 This massage is a perfect ritual that combines a relaxing massage with the exceptional effects of essential oils. It will relieve tension, fatigue and improve your mental well-being while relaxing your muscles and relieving pain. All this using the finest organic ingredients. Treat yourself to the luxurious care you deserve.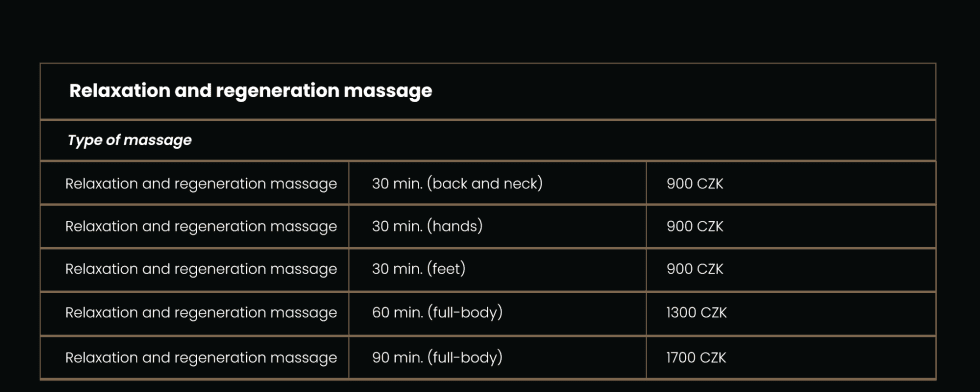 The massage relieves muscle tension, helps improve blood circulation and relieves back pain, neck or leg stiffness. It brings soothing and refreshes the whole body.

This is a gentle relaxing massage for expectant mothers. It is a very pleasant way to relieve back pain and common pregnancy problems. The massage is done in a safe position on the side or on a chair with support. It is suitable for all women from the second trimester onwards with an uneventful pregnancy. All the oils used are of organic quality to ensure the benefits of the massage are as high as possible for you and your baby.

Manual lymphatic drainage is a special, gentle, manually performed technique that positively affects the body's lymphatic system. Its principle is based on slow, circular movements that accelerate the flow of lymph and thus promote metabolism and detoxification of the body. Manual lymphatic drainage helps to eliminate swelling and harmonise the whole body. This type of massage is not only beneficial to your health, but it also relaxes you beautifully and supports your immune system.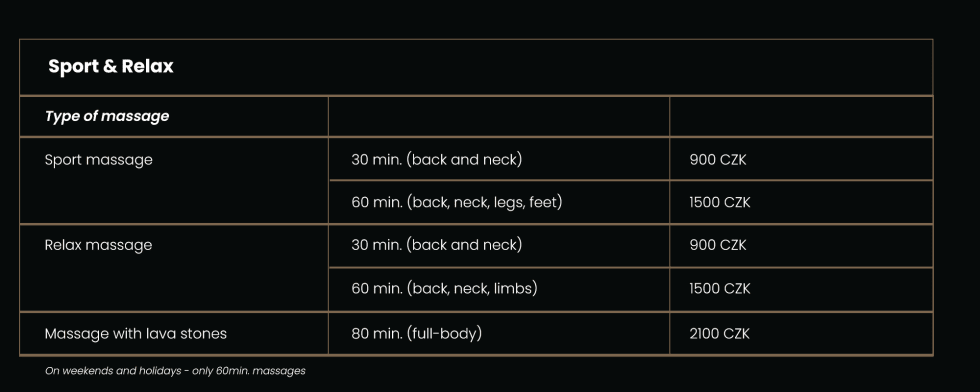 In case of cancellation two hours in advance or less, the guest will be charged 500 CZK.
Gift vouchers
Make your loved ones happy and give them an unforgettable experience. We offer vouchers for all services - accommodation, wellness and restaurant. Order conveniently online in our e-shop.